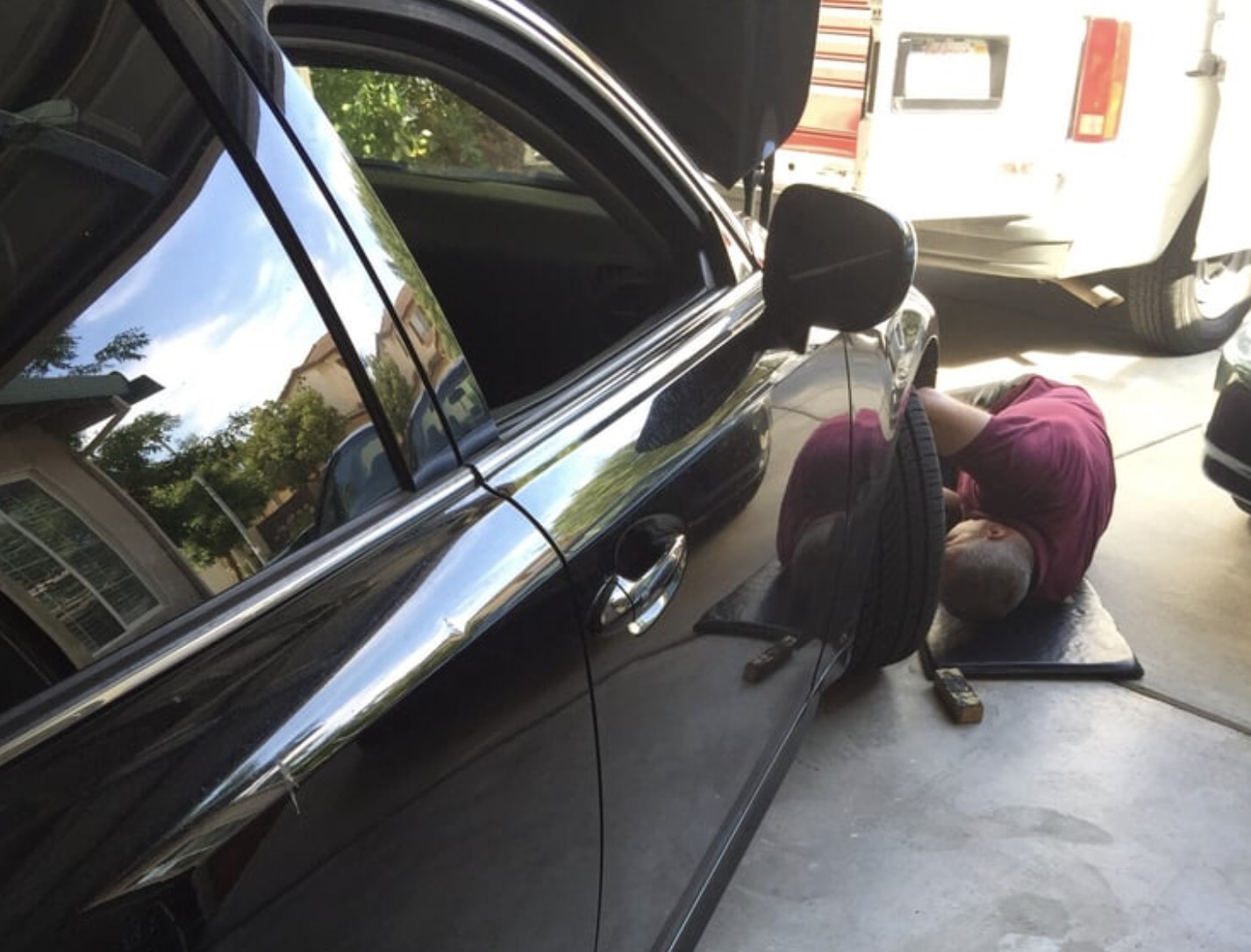 Fort Wayne Mobile Mechanic is dedicated to minimizing the inconvenience caused by vehicle issues. We provide exceptional on-site repair and maintenance services that guarantee swift vehicle restoration. Our certified mechanics have access to cutting-edge equipment and technology, enabling them to handle any automotive problem, making us the perfect one-stop-shop for all your car-related needs.
Our proficient team takes great pride in surpassing customer expectations. We are steadfast in providing outstanding service and craftsmanship, whether it's routine engine repair, tune-ups, electrical troubleshooting, spark plugs and ignition coils, or any other automotive predicament.
Count on Fort Wayne Mobile Mechanic for all your car repair needs. Our proficient team of experts has extensive experience in addressing a wide range of automotive issues, from routine check-ups to complex repairs. We prioritize transparency by providing a detailed estimate before commencing any work.
At Fort Wayne Mobile Mechanic, safety and quality are our topmost priorities. We are fully committed to safeguarding the well-being of your vehicle. Our unwavering commitment to quality means we never take shortcuts. We highly value your feedback and ensure that you are kept informed throughout the entire repair process. Our steadfast dedication to providing dependable and trustworthy service sets us apart from the competition. Call us today at (260) 217-5940 for all your car mechanic needs in Fort Wayne, IN!
Mobile Repair For All Makes & Models
Fort Wayne Mobile Mechanic takes immense pride in providing exceptional repair and maintenance services to an array of vehicles. Our licensed technicians utilize advanced tools and equipment, which enable us to cater to both domestic and foreign vehicles of any age. We offer our expertise to keep your vehicle in impeccable condition, irrespective of the make or model.
Our team comprises highly skilled mechanics who possess extensive experience in diagnosing and fixing issues in a variety of vehicles, including crossovers and SUVs. We understand that each vehicle has its unique needs, and we are committed to providing personalized care to ensure that your vehicle performs optimally.
Fort Wayne Mobile Mechanic understands that every car is unique and deserves personalized attention and care. We treat each vehicle with the same meticulous attention to detail as if it were our own. Our team of experts takes great pride in providing exceptional service to all clients, regardless of the make or model of their car.
We specialize in servicing a wide range of vehicles, including vintage classics and modern-day SUVs, both foreign and domestic. Our proficient mechanics use state-of-the-art tools and equipment to ensure that your car receives the best possible care and service. We provide customized care and personalized attention throughout the entire repair process, ensuring that your car is in optimal condition for your next journey.
Our team of knowledgeable and empathetic professionals is committed to providing you with the confidence to drive your vehicle, knowing it has been expertly serviced.
Covering All Of Allen County
Fort Wayne Mobile Mechanic is dedicated to providing excellent service to customers in Allen County. Our proficient mechanics possess comprehensive knowledge of the region's roads, guaranteeing a smooth ride to your location.
Your satisfaction and convenience are of utmost importance to us, which is why we prioritize dispatching a mechanic to your site as soon as possible after receiving your call, often on the same day. Our team comprises highly skilled and experienced technicians who can swiftly identify any vehicle issues and promptly restore your car to its optimal condition. Say goodbye to vehicle problems and reach out to our team for assistance today.
Dial (260) 217-5940.