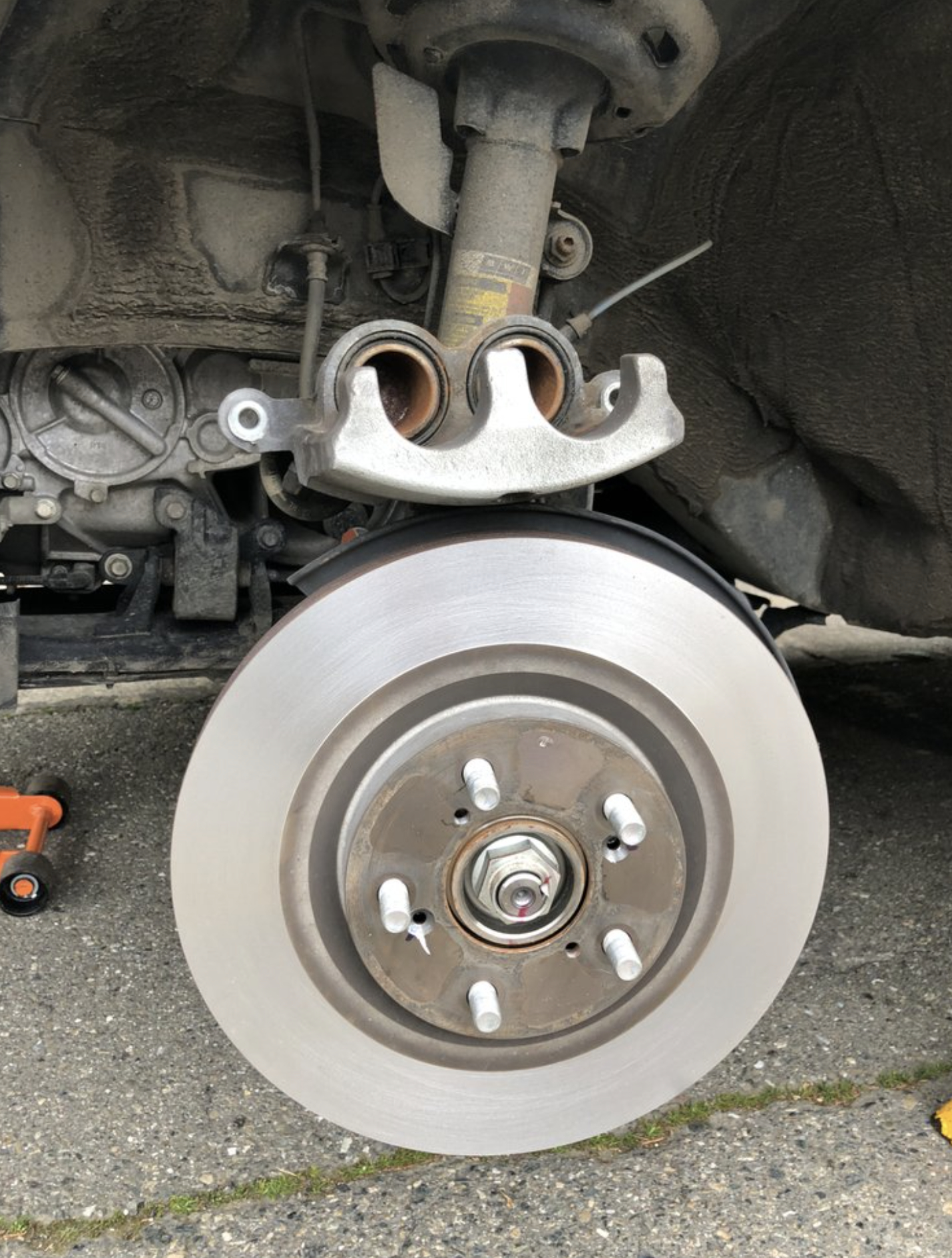 Fort Wayne Mobile Mechanic is dedicated to providing outstanding brake repair services to residents of Allen County. We recognize the critical role that brakes play in the safety of your vehicle and are committed to delivering dependable and efficient services to our customers.
Our team of licensed mechanics is equipped with state-of-the-art tools and technology that enable them to accurately diagnose and repair any brake-related issue. Our on-site brake repair services are designed to make your life easier by saving you the trouble of visiting our facility. We will come to your location, whether it is your home, workplace, or the side of the road, and efficiently restore your brakes to their optimal condition.
At Fort Wayne Mobile Mechanic, we take pride in our unwavering commitment to customer satisfaction and providing the highest quality service possible. You can trust us to prioritize your safety on the road by ensuring that your brakes are functioning correctly.
At Fort Wayne Mobile Mechanic, we are committed to delivering high-quality brake repair services at competitive prices, without compromising on the quality of our work. We understand that brake repairs can be expensive, which is why we prioritize transparency by providing you with a detailed breakdown of the costs involved.
We believe that properly functioning brakes are essential for your safety and the safety of other drivers on the road. That's why our team of proficient experts takes brake repair seriously and offers reliable and prompt services that you can depend on. We will come directly to you and efficiently repair your brakes, allowing you to drive with peace of mind.
Don't take any risks with faulty brakes. Contact us today at (260) 217-5940 for professional and efficient brake repair services in Fort Wayne.
Taking No Breaks While Fixing Your Brakes
At Fort Wayne Mobile Mechanic, our team of certified mechanics has a wealth of experience in various brake repairs. We understand that brake problems while driving can be stressful, but you can rely on our dependable and prompt services to put your mind at ease. We will swiftly arrive at your location, accurately diagnose the issue, and provide efficient solutions to restore your brakes' optimal functionality. With our reliable services, you can drive with confidence and peace of mind, knowing that we've got you covered.
We repair or replace:
Brake lines

Brake disks

Brake fluid pumps

Brake boosters

Brake calipers

Brake pads

ABS control modules

Brake drums

Cylinders



At Fort Wayne Mobile Mechanic, we understand that every vehicle has unique brake repair needs. Our team of specialists provides customized brake repair services tailored to your car's specific requirements, whether it features modern or traditional drum brakes.
We prioritize your safety by offering prompt and dependable brake repair services at your convenience, ensuring that your vehicle is roadworthy and secure to drive. Delaying brake repairs can be dangerous, so our licensed mechanics are proficient and experienced in managing any brake-related problems with efficiency. Contact us today to guarantee your safety on the road.
Fixing Brakes With ASE Certified Experience
Fort Wayne Mobile Mechanic is the preferred service provider for reliable and efficient brake repair services in Allen County. Our team of certified mechanics possesses extensive expertise in all forms of brake repairs and is dedicated to offering exceptional mobile brake repair services throughout the Fort Wayne area. We take great pride in staying up-to-date with the most recent industry trends and technologies to ensure that the services we provide are of the highest quality.
We recognize the significance of well-functioning brakes for your safety and the safety of others on the road. Our skilled team can diagnose and fix any brake-related issues you may face, such as noise or vibration. We also offer other services, including A/C repair, engine repairs, car mechanic services, and more. You can rely on us to provide quick and dependable services that will provide you with peace of mind while driving.
Dial (260) 217-5940.