Fort Wayne Spark Plugs and Ignition Coil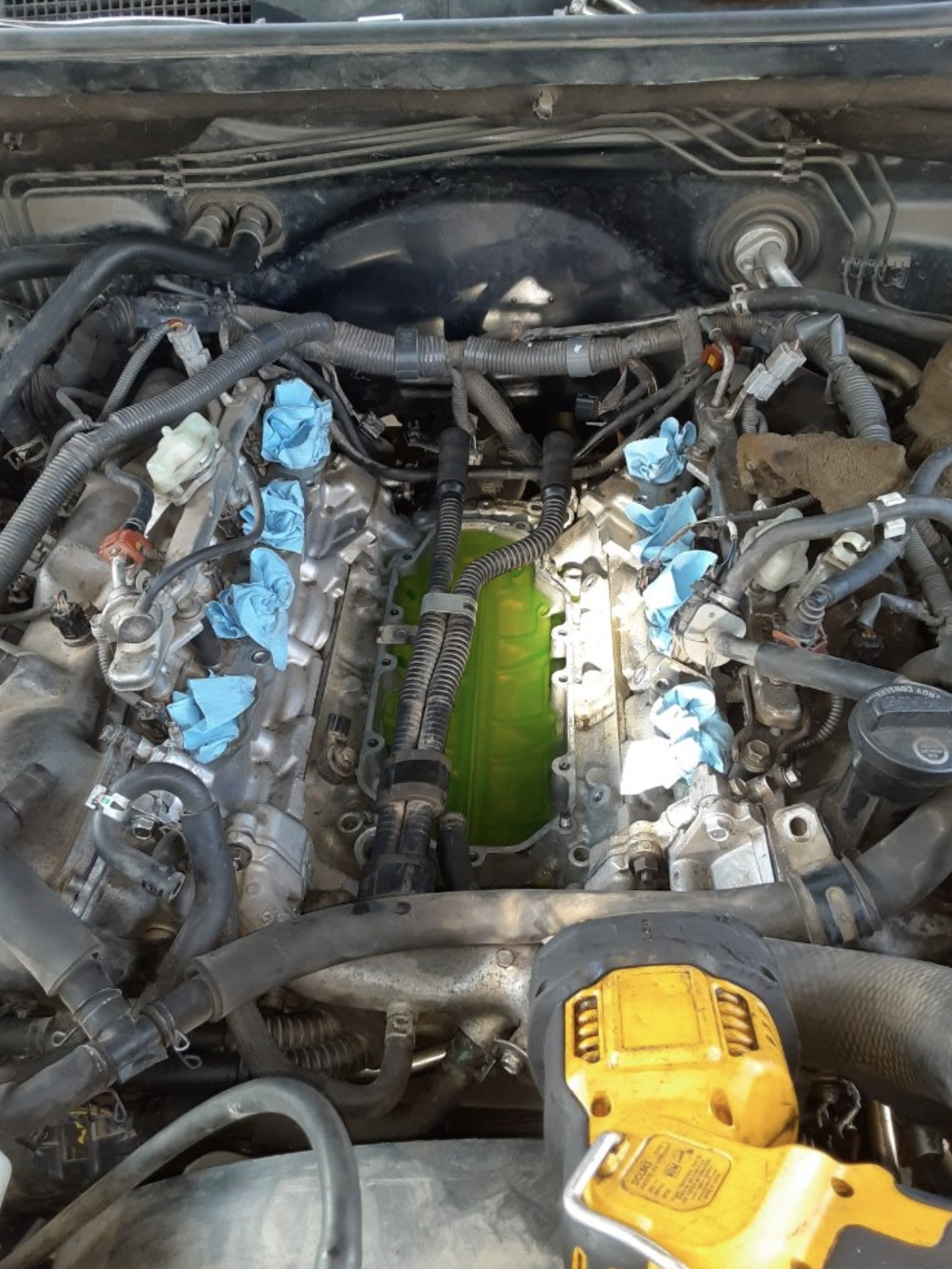 Spark plugs and ignition coils are vital components of your car's engine. Without them, your engine simply wouldn't start. It's the combined power of these parts that generates a strong spark of electricity, igniting the mixture of gasoline and air with enough force to kick-start the combustion process that propels your vehicle forward.
Spark plugs play a crucial role in ensuring the smooth operation of automobiles. They conduct electricity from the ignition coil and ignite air-fuel mixtures in the combustion chambers. Moreover, they help maintain cool temperatures in these chambers, optimizing engine performance at its highest efficiency. Without them, cars would experience difficulty starting or running properly.
If you're seeking reliable and exceptional repair service in Allen County, Fort Wayne Mobile Mechanic is your go-to source. Our team of specialists has an unparalleled level of customer satisfaction, and they're proficient in handling Fort Wayne spark plug and ignition coil repairs with professionalism, dependability, and pride. We guarantee that our customers receive only premium replacement parts that meet industry standards, ensuring your vehicle runs efficiently. With our team's superior quality services and assurance of high-caliber parts, you can rest assured that you'll receive the best possible assistance available.
At Fort Wayne Mobile Mechanic, we pride ourselves on providing exceptional customer service. Our team prioritizes your satisfaction by attentively listening to your concerns and offering expert guidance that instills confidence in the repair decisions you make. We prioritize transparency by providing comprehensive quotes that are free of unexpected fees or delays. Our commitment to honesty and integrity is of utmost importance to us. With us, you can be assured that we always put quality first, and offer affordable pricing for every repair job. Call us today at (260) 217-5940!
Turn The Key, Press The Button—It'll Start Now
Introducing our team of highly skilled and ASE-certified mechanics, who have undergone rigorous training and testing to demonstrate their expertise in all aspects of car repair. Their keen attention to detail enables them to quickly diagnose any issues with your vehicle and resolve them promptly, ensuring your safety on the road. Trust in our adept professionals who have set a new industry standard, and feel confident that your automobile will receive top-notch care whenever it's in their hands.
For the most reliable and trustworthy car service, look no further than Fort Wayne Mobile Mechanic. Our experienced technicians are committed to providing unparalleled customer service and unbeatable results on everything from routine oil changes to major engine and transmission work. Count on us to be your go-to source for all your vehicle needs.
Equipped with the latest tools and techniques, our certified mechanics can tackle any car repair from basic tune-ups to complex repairs. And with our commitment to providing the best service on the market, you won't have to wait long for results, so you can get back on the road with ease.
Electrical Service—Bar None!
As a professional auto mechanic, some common signs indicate that your car's spark plugs and ignition coil may not be functioning correctly. Some of these symptoms include:
If the spark plugs or ignition coil are not working correctly, starting your vehicle may become a challenging task. Additionally, these faulty components can cause increased fuel consumption, resulting in poor mileage, rough idling, and vibrations at low RPMs. Therefore, it's crucial to ensure that these parts are in optimal working condition to maintain your vehicle's performance.
When the ignition coil is faulty or the spark plugs are worn, acceleration hesitation or engine surging may occur. This issue is usually accompanied by the check engine light illuminating your dashboard, which serves as a warning signal that shouldn't be ignored. Trust the experts at Fort Wayne Mobile Mechanic to diagnose and fix any issues related to your spark plugs or ignition coil with the utmost professionalism and precision.
To prevent further damage and identify the underlying problem, it is crucial to have your vehicle inspected by a reliable mechanic if you notice any warning signs or symptoms. Taking immediate action can help to avoid potential issues down the road. Dial (260) 217-5940 now!